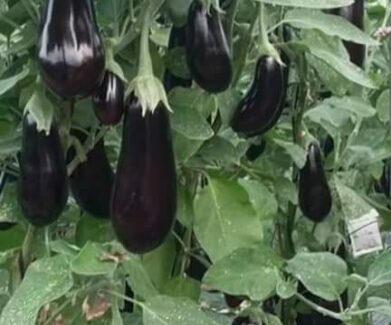 Dark Violet shiny colour, Oblong shape, 10 cm Length 5.5 Cm Width, 100-150 gm Weight, non-spiny, 42-45 days first harvest after transplanting, High yielding variety, high disease resistance, good marketplace.
Semi Erect plant, pink colour, 100-125 gm weight, Ellipsoidal shape, Calyx is green and non-spiny, 60-70 days first harvest after transplanting, long duration crop, colour retention capacity even at high temperatures. High disease resistance.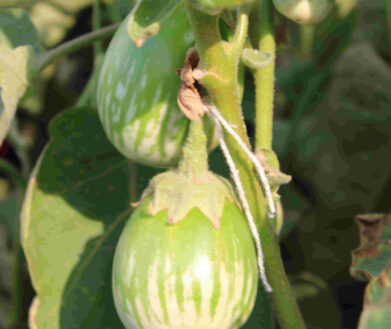 Semi spreading plant, Fruits are oval round with green color, Fruits are with green calyx and born solitary, Days to first fruit harvest 55-60 days, Average fruit weight is 90 – 140gm.
Semi Erect Plan Habit, First Picking 60 – 65 days after TPL, long cylinder shape, Black in color, 90 – 110 gm weight, Cluster Bearing, Suitable for long Transportation.
Very beautiful and sweet in taste, Oval round fruit, Greenish purple with white strip in color, 60-80 gm fruit weight, first picking 60-65 days after transplanting, non-thorny variety.