Egg: is pink, oval, flat and lays singly or in group on the tender part of the plant
Larva: is long, pale greenish with a pinkish was dorsally, head and pro-thoracic shield brown in colour and body covered with minute hairs arising on wards.
Pupa: Pupation takes place in lose silken coccon in larval tunnel.
Adult: is a medium sized moth, the wings are pale yellowish with black spots on the wings.

In Initial stage of infestation in, the white coloured scales are seen scattered on rhizomes and latter they congregate near the growing buds.
When the infestation is severe the rhizome and buds shrivel and ultimately the entire rhizome dries.
Female: scales are circular (about 1mm diameter) and light brown to gray and appear as encrustations on the rhizomes.
Male is orange coloured with transparent wings, distinct head, thorax and abdomen.

Larva: is smooth green with black head
It is brownish black butterfly
Forewing: has a white spots
Hind wing: has a large white patch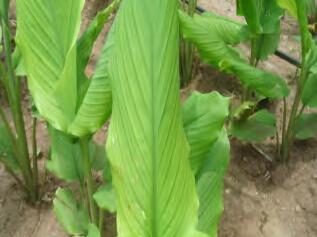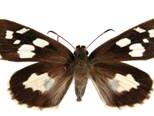 Adult is with fringed wings