Larva – small, slender, pinkish brown with black head
Adult: Grey moth with black patch on wings.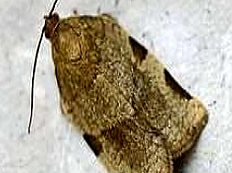 Larva – Yellowish apodous maggots.
Adult : Light brown with transparent wing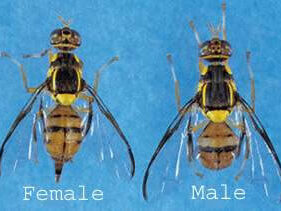 carbaryl 50 WP 4 g/l. two rounds at 2 weeks interval before ripening of fruits.
Adult – medium sized reddish brown beetle.
Head and thorax – dark brown or almost black.
Leaf webber or Chichoo moth
Egg – pale yellow colour, oval shaped
Larva – pinkish in colour, brown stripes on each side of the body.
Adult – Greyish moth with brown or black spot on the fore wing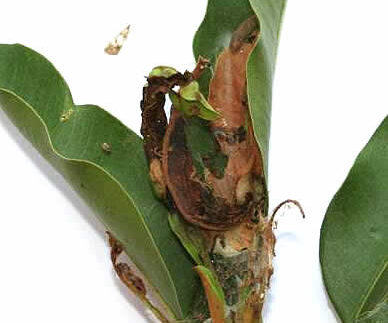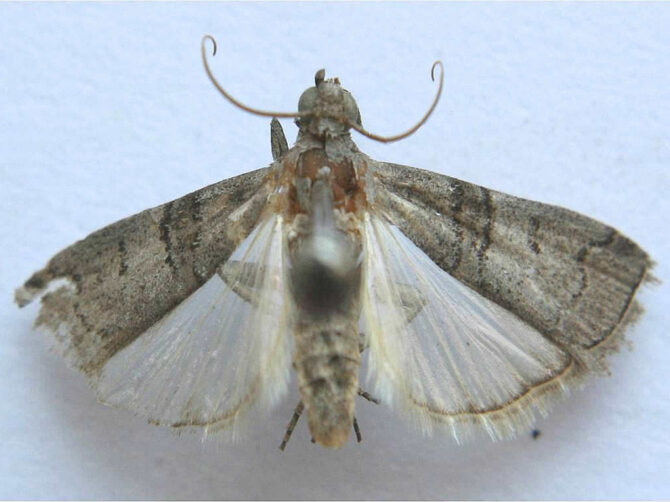 Larva – yellowish brown with black spots and long lateral tufts of hairs
Adults: Grayish head and thorax and whitish abdomen.
Forewings are reddish brown spot ringed with white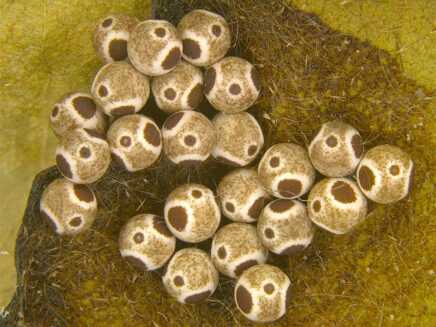 Adult – Female has long filaments on the posterior end of the body
Adult: green, flat oval soft scale