Larvae – dark brown, short and stout, covered with short hairs
Adult – bluish brown butterfly
Female – V shaped patch on forewing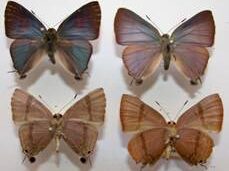 Larva: Pale greenish with pink tinge and fine hairs with dark head and prothoracic shield.
Adult: Yellowish moth with black spots on the wing and body
Nymph: Yellowish to pale white.
Adult: Females apterous, long, slender covered with white waxy secretions, pair wax filaments at caudal end.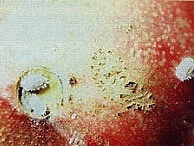 Nymph – short glass like rods of wax along the sides of the body
Adult – Powdery white, active during early morning hours.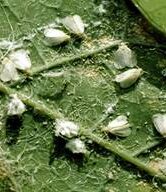 Pale green, winged and wingless aphids.