Grub – Head is dark brown colour, pair of strong mandibles.
Adult – Medium sized, grey coloured with a white spot in the center of each elytra.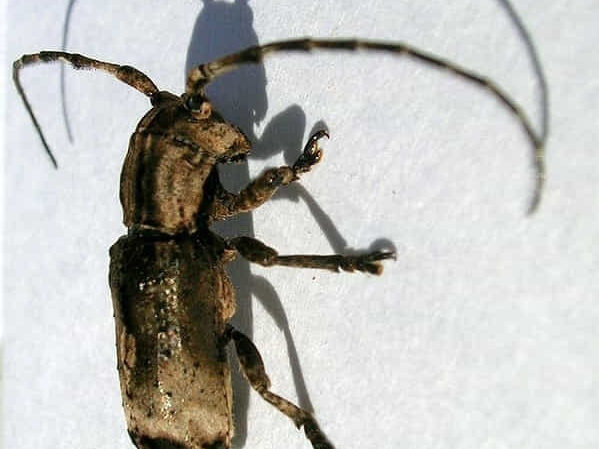 Adult – Reddish brown, shiny with six spots on elytra
Grub – brown in colour and black colour head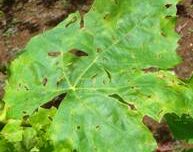 Nymphs – yellowish brown colour and red colour abdomen
Adult – black brownish abdomen and yellowish wings

Nymph – Yellowish to pale white.
Adult – long, slender covered with white waxy secretions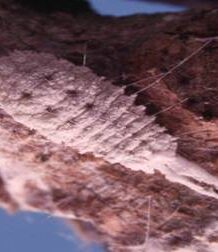 Nymph – pinkish in colour.
Adult – pink colour and covered with white wax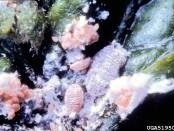 Larva – Small, pale green or pink with median red line.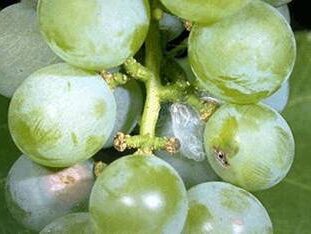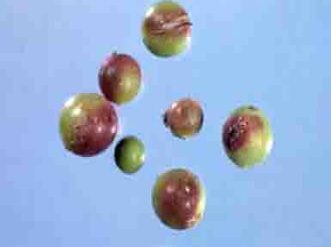 Affected berries (stung berries)