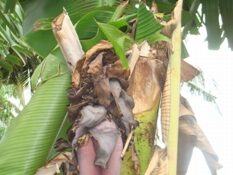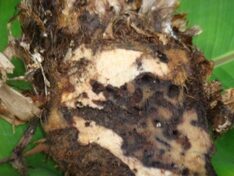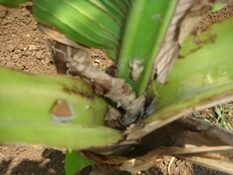 Eggs: laid singly, white in colour present on the upper part of rhizome
Grub: Apodous, yellowish white with red head
Pupa: white in colour, occur in inside the corm and tunneling
Adult: Dark weevil, newly emerged weevil is red brown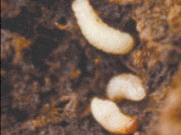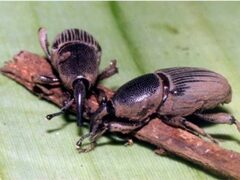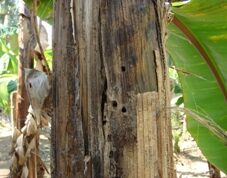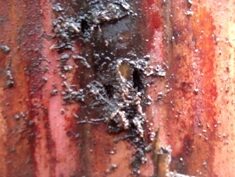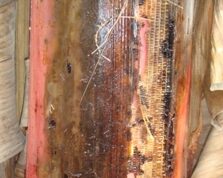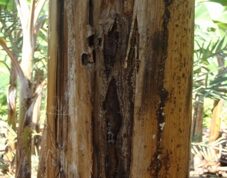 Eggs: Laid at random on cut ends of pseudostem, yellowish-white, cylindrical in shape
Grub: Apodous, creamy white with dark brown head
Pupa: Pale yellow colour, fibrous cocoon formed inside the tunneling on the periphery
Adult: Robust, reddish brown and black weevil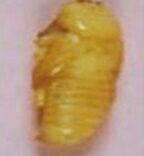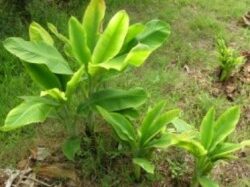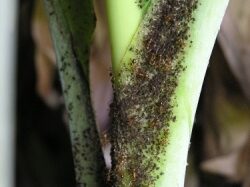 Nymphs: Are dark in colour
Adult: Brownish and has black veined wings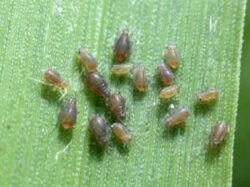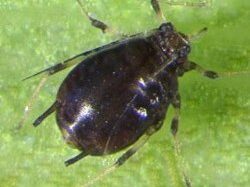 Yellowish spots on leaves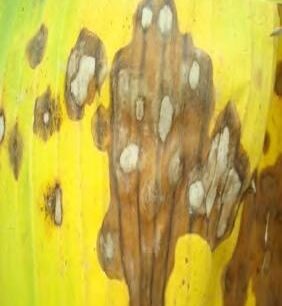 Nymphs: Yellow colour nymphs found on the under surface
Adult: Yellow colour with minute fringed wings, seen under surface of leaves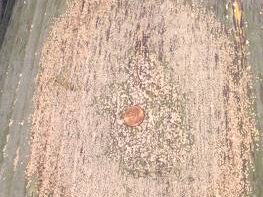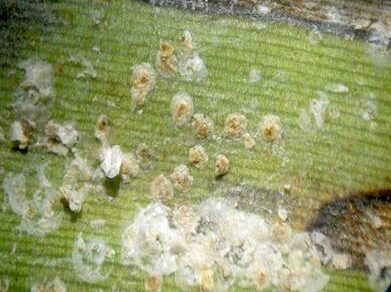 Nymph: Oval translucent, Yellowish brown with waxy coating
Adult: Female circular, semi transparent and pale brown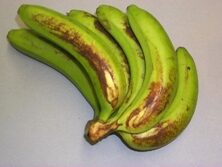 Red rusty spots on fruits
Red rusty streaks on fruit skin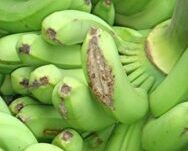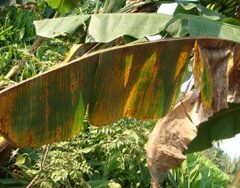 Eggs: Eggs are laid either at stem or undersurface of the fruit
Larvae: Are wingless, whitish in colour resembling adult lice
Adult: Yellowish white with shaded wing.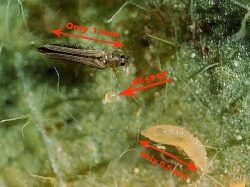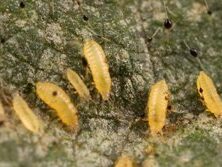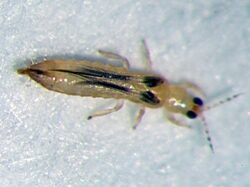 Larva: Black with brown head having long brown hairs
Adult: Grey coloured with dark spots on the pinkish hind wings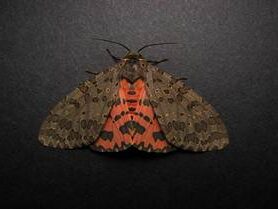 Larva: Pale greenish or brown with dark marking
Adult: Yellow and purplish spots in the sub marginal areas. Fore wings have wavy white markings, hind wings are whitish with brown patch along the margin.