Egg – opaque white, smooth and bean shaped, deposited in the leaf tissue and corms.
Adult – milky-white, which later turn brown
Wings have a light transverse band near the base.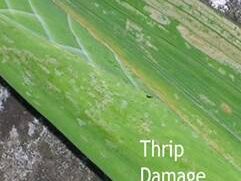 Very minute in size, visible to naked eye.
Yellowish white in colour.
Pinkish tinge, bead like, shining & slow moving mite.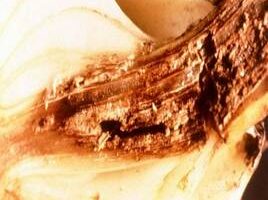 Yellowish green or rarely reddish aphids suck the sap.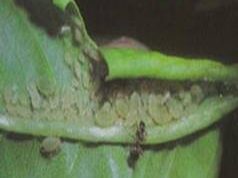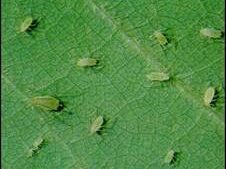 Grey with wax appearance.
Cluster under bulb coats.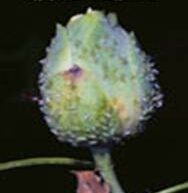 Black larva with red white spots.
Adult is a brown moth with yellow and red markings