Body of the scale is covered with white wax like mealy substance.
Small, soft bodied insects.
Female is wingless, oval body clothed with white threads.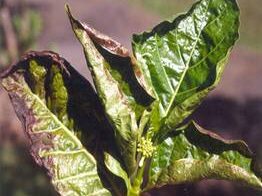 Nymphs – yellow, greenish-brown or dark pink, flat and oval.
"H" shaped yellow mark (Half grown scales)
Adult – Female is a hemispherical, body is covered by a brown hard shield.