SALE!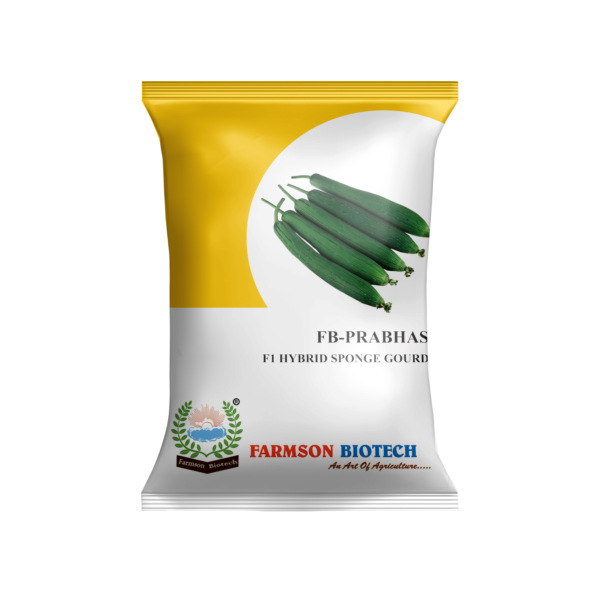 FB-PRABHAS F1 Hybrid Sponge Gourds
Whitish Green Color
25-30 cm long
50-55 days after sowing
July-October and October-March
light green good vigorous plant
Smooth surface
white seeds
High yielding Variety
Description
gourd is a popular vegetable used in Indian cooking. It comes in two variants – one with a smooth surface and other with a ridged surface. Locally, it goes by various names like "Turai" in Hindi, "Jhinge" in Bengali, "Beerakaya" in Telugu and "Peerkangaai" in Tamil. It is a green fleshy vegetable having an inherently bland taste. It is commonly used to prepare many regular dishes such as pakoras, sambhar, dal, chutney and raita, after being adequately seasoned with spices, to enhance its flavor. Despite not appealing to the taste buds of many people, Ridge gourd has many health benefits. It is rich in essential components like dietary fibers, water content, vitamin A, vitamin C, iron, magnesium and vitamin B6. It is naturally low in calorie content, unhealthy saturated fats and cholesterol. Furthermore, it is rich in antioxidants and alkaloid compounds, which regulate metabolism and eliminate toxins from the body.
Only logged in customers who have purchased this product may leave a review.