SALE!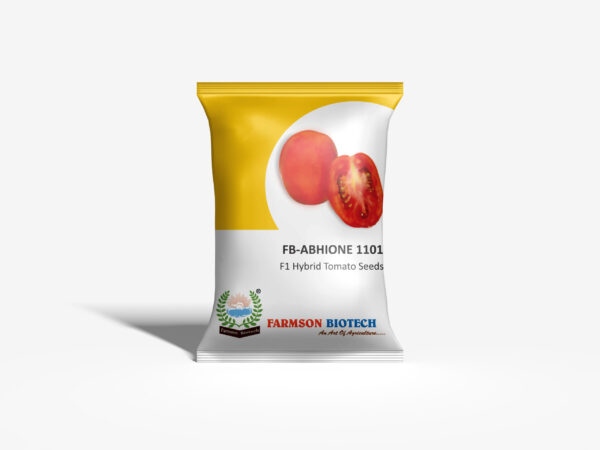 FB-ABHIONE1101 F1 Hybrid Tomato Seeds
10 Gram Pack
The determinate plants are vigorous with good foliage cover and capable of extraordinary yields
The top-quality uniform fruits are square-round
80-90gm
very firm
attractive glossy red having strong consumer preference
It performs well around the year
This is an ideal hybrid suitable for the tropics with tolerance to bacterial wilt and TLCV
Description
The tomato is the edible berry of the plant, commonly known as a tomato plant. Growing worldwide with different Segments like Determinate, Indeterminate, Round, Oval, Cherry tomato and Big size tomato as well, Tomato is a favourite food for all because used as Salad, slice, raw or cooked, Sauces, Ketchup and for making much Gravy. Tomatoes are a significant source of umami flavor. Numerous varieties of the tomato plant are widely grown in temperate climates across the world, with greenhouses allowing for the production of tomatoes throughout all seasons of the year.
Only logged in customers who have purchased this product may leave a review.